Image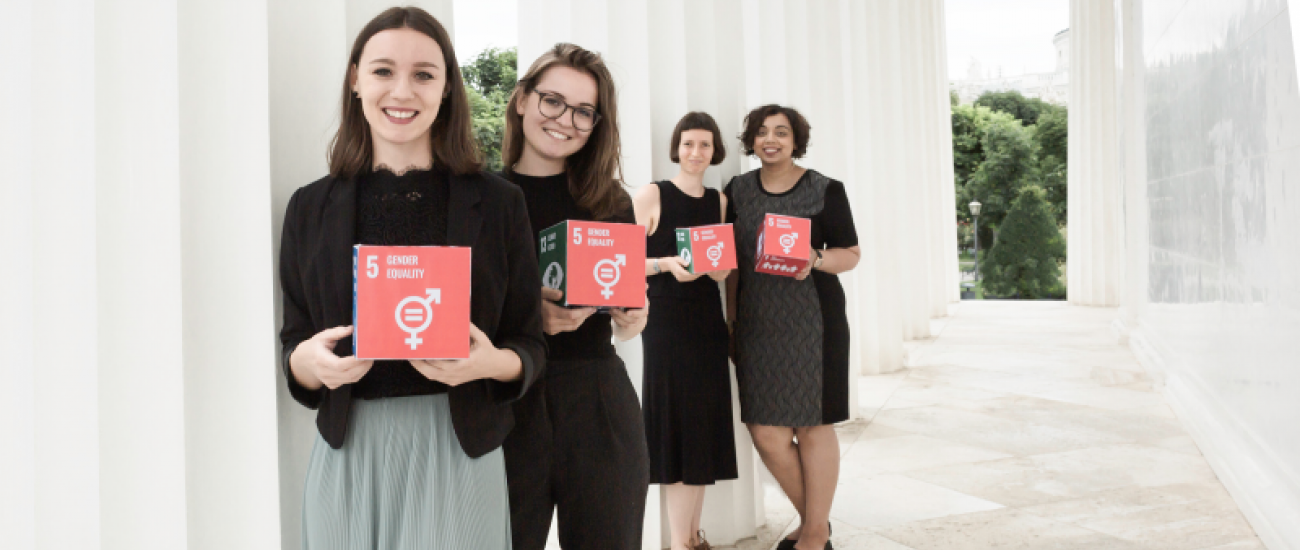 Femicide Volume 3: Targeting of women in conflict
On 25 November 2014, ACUNS, together with the Governments of Austria, Croatia, El Salvador, Guatemala, Mexico, Norway, Philippines and Thailand, sponsored a symposium on 'Targeting of Women in War', which brought together panels of experts to address the various challenges that need to be tackled with great urgency to curb the scourge of sexual violence in conflict. A series of recommendations were made, pointing out that existing legal instruments have proven to be ineffective in addressing this global problem. Perpetrators should be prosecuted and military units must be held to high standards of conduct vis-à-vis civilians. Strict compliance with military and criminal codes must be pursued by the responsible government institutions, while complementary efforts must be undertaken by civil society to ensure proper respect for women and girls in conflict zones.
Once again, we are standing as silent witnesses to the mass killings of women in several places around the world. It is imperative to take concrete steps to stop these unspeakable crimes and ensure that these monstrous rapists and killers are not given impunity. Speakers at the ACUNS conference identified what was done – or not done – after the mass killings in Bosnia, the Democratic Republic of Congo, El Salvador, Guatemala, Rwanda and Sri Lanka. In his annual Report on Conflict-Related Sexual Violence, the UN Secretary-General Ban Ki-moon, highlights the ongoing challenges faced by individual States in conflict and post-conflict situations to protect women and girls.
Reports published in 2014 and early 2015 by Amnesty International and Human Rights Watch contain detailed accounts of sexual slavery in Islamic State captivity, Boko Haram's acts of sexual violence in north-eastern Nigeria and mass rapes in Darfur. The sheer brutality of these acts and the feelings of desperation that are reflected in victims' testimonies fill us with disgust and shame. These barbarities which one would have thought belonged to past centuries have reared their heads again in the new millennium. The latest figures on mass rapes and incidents of sexual slavery across the world are discouraging. The international community should not stand idly by while these atrocious crimes are being committed. It is essential for the UN Commission on Crime Prevention and Criminal Justice to give a strong signal that crimes of sexual violence are not to be tolerated, and that the perpetrators will be brought to justice.
This publication explores the topic of 'Targeting women in Conflict' in depth, through a series of strong statements delivered by Secretary-General, the Director of UN Women, the Executive Director of the UN Office on Drugs and Crime, a prosecutor from the International Tribunal for former Yugoslavia and reports from other UN bodies, as well as academic articles addressing the cross-cutting topics of violence against women, femicide and sexual violence.
The ACUNS-Vienna Femicide Team has committed itself over the past three years to disseminating knowledge on the cross-cutting issue of femicide and engaging with UN practitioners, academics and NGO representatives in order to raise this matter of great importance higher on the international agenda. We continue to encourage UN bodies and national governments to improve e orts in tackling femicide and the most serious forms of sexual violence against women.
Andrada Filip, Michael Platzer and the ACUNS Vienna Femicide Team March 2015