Image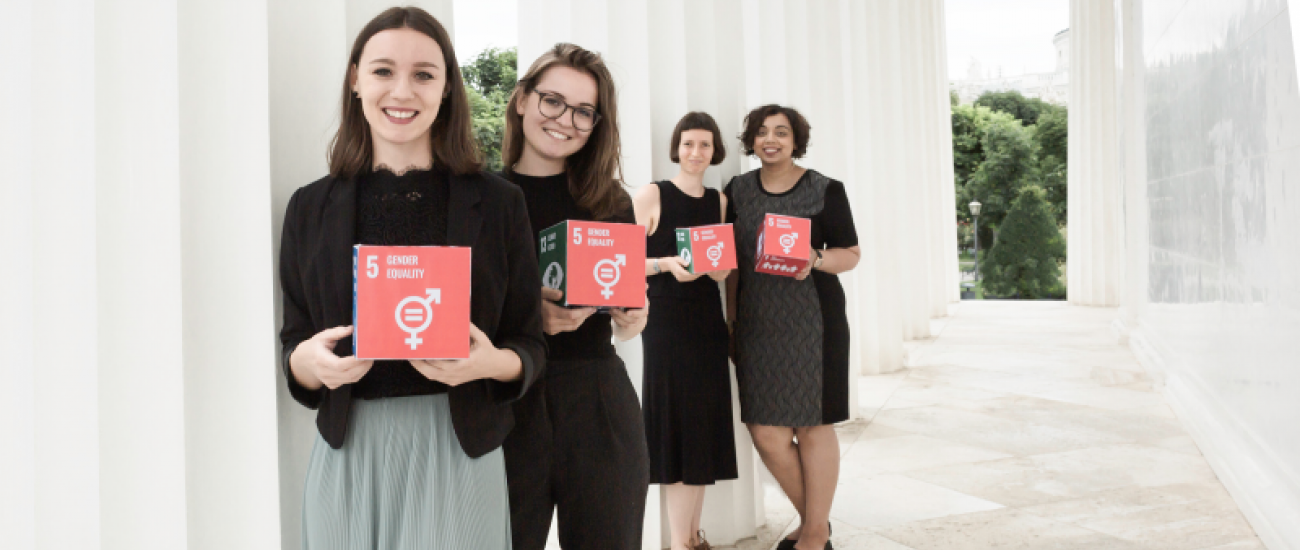 Femicide Volume 6: Violence against girls in flight
For the past five years, the Academic Council on the United Nations System (ACUNS) Vienna Liaison Office has committed itself to raising awareness about the many forms of femicide and the impunity sometimes accepted by law enforcement for the most extreme forms of violence against women. We have made a significant contribution in terms of placing these heinous crimes high on the international agenda. We will continue to devote our energies to combatting all forms of gender-based violence (GBV) against women and girls.
In 2016, ACUNS organized two side events at the Commission on Crime Prevention and Criminal Justice (CCPCJ) that took place at the UN Headquarters in Vienna. The topic of the first side event was violence against girls fleeing armed conflict, natural disasters, and other humanitarian emergencies. The second side event dealt with the responses of criminal justice and law enforcement institutions in relation to violence against girls. In addition, on the occasion of the International Day for the Elimination of Violence against Women, ACUNS is organizing its sixth annual symposium together with the Organiza on for Security and Cooperation in Europe, the Fundamental Rights Agency, and Women Against Violence in Europe. The symposium will cover the proposal of the UN Special Rapporteur on Violence against Women, Dubravka Simonovic, to establish a national Femicide Watch in every country, which would aim at collecting information on gender-related killings of women.
FEMICIDE Volume 6: Violence Against Girls contains the speeches delivered at these side events, at which high-ranking officials and experts on GBV presented comprehensive ways of reducing the risk of such violence, increasing the quality of protection for girl victims, and ending the impunity for perpetrators. It also includes the most recent and most effective prevention and mitigation strategies on gender-based violence against underage girls.
In this volume of FEMICIDE we pay particular attention to girl refugees, displaced girls and migrant children, and the specific forms of violence and abuse occurring in the context of their flight. The refugee and migration ows in 2015 and 2016 have often been accompanied by abuses of the rights of children, and girls in particular. In such extreme situations as armed conflict, natural disasters, and other emergencies, girls are especially vulnerable to forced marriage, sexual exploitation, trafficking, psychological and physical intimidation, during all stages of their displacement. As girls are the most vulnerable of the vulnerable and are less likely to seek protection and a remedy, this publication focuses specifically on transnational aspects of violence against children, which are often neglected.
We hope that FEMICIDE Volume 6: Violence Against Girls will serve as a major resource handbook for practioners, academics, state representatives, activists, legislators and prosecutors, and will contribute to providing directions for prevention and effective responses to violence against girls.
Veronika Bezinsky and Michael Platzer