Related Link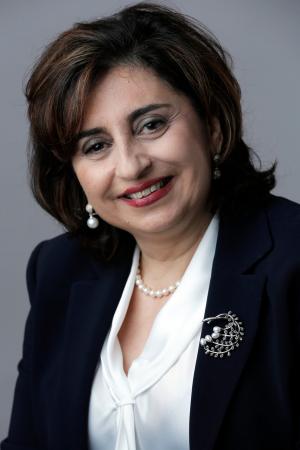 Dr. Bahous most recently served as Permanent Representative of Jordan to the United Nations in New York. Prior to this position, she served as Assistant Administrator and Director of the Regional Bureau for Arab States at the United Nations Development Programme from 2012 to 2016 and Assistant Secretary-General and Head of the Social Development Sector at the League of Arab States, from 2008 to 2012. She has also served in two ministerial posts in Jordan as President of the Higher Media Council from 2005 to 2008 and as Adviser to King Abdullah II from 2003 to 2005.
PhD Mass Communication and Development, Indiana University
MA Literature and Drama, Essex University


Image credit: UN Photo/Evan Schneider.